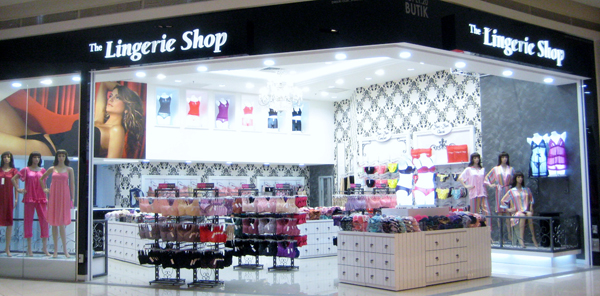 A homegrown Malaysia brand, The Lingerie Shop has more than 30 years of experience in the lingerie business. We proudly offer the best lingerie fashion with elements of fit and comfort for every woman's needs.
Our business was established in 1991 and has seen many changes in styles of bras, from obsolete wired bras to the new revolutionary wireless, 3D bra designs. At present, we have more than 25 chain stores across Malaysia and still aggressively expanding. Our dearest customers are also able to scroll through and just buy our lingerie and sultry sleepwear online, stylish bras, and more for any needed party solutions and for those memorable occasions.
Our vision for the brand, Fiori & Fiori, was simple. Fashion-led luxurious lingerie and sleepwear collections made with the highest quality at an affordable price. The Lingerie Shop is a lingerie brand with strength and modernity at its heart; designed to redefine sensuality.
The staff at The Lingerie Shop Malaysia pride themselves on their high standard of customer service and being able to provide the utmost customer satisfaction (Tender Loving Care). We offer a wide range of styles, including plus size and colours in lingerie, bras, panties and plenty of others to meet the various needs of our customers.
Our HQ is based at Taman Maluri, Cheras – at the heart of KL. A busy market town, Maluri Cheras is well accessed from the major motorways.
We celebrate body diversity by offering a wide range of cup and band sizes as well as different bra cup styles. Whether you're a petite frame, athletic build or voluptuous curves, you'll definitely be able to find the best fit of brassiere here. We are dedicated to bring out the best in every woman from all stages of life by unveiling their true feminine allure with our sexy lingerie and nightwear. Our unique style and top-notch quality with affordable price are something you'll hardly find in the market!
Quality Control
We ensure you that our main focus will be in quality of the products. We are committed to provide care through comfortable and quality lingerie for women at every phase of life.
Friendly Customer Service
We won't serve customers with attitude of "because-this-is-my-job". We guarantee every lady who visit our store online or offline, is happy throughout their shopping experience and satisfied with their purchase.
The Perfect Fit
With an extensive range of brassieres from cup size A to E, and band size 32 to 46, The Lingerie Shop embraces women of all sizes and shapes. Our assistants are professionally trained to guide every lady on choosing the right size bra throughout the journey of her life from youth to motherhood and thereafter.
Feel free to drop us messages for any inquiry!