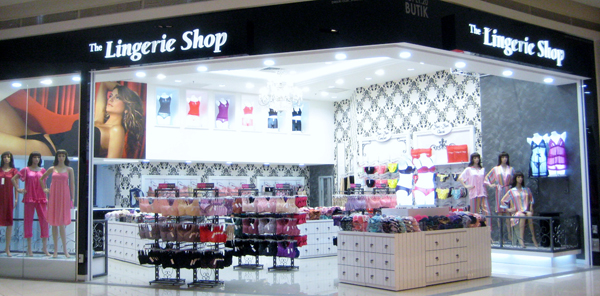 Who are we?
The Lingerie Shop is a LINGERIE specialist shop with over 30 years of experience in the lingerie business.
The business was established in 1991 and has seen many changes in styles of bras, from obsolete wired bras to the new revolutionary wireless, 3D bra designs. At present, we are now had more than 28 chain stores across Malaysia and still aggressively expanding.
Our vision for the brand, **Fiori & Fiori** was simple. Fashion-led luxurious lingerie and nightwear collections made with the highest quality at an affordable price. The Lingerie Shop is a lingerie brand with strength and modernity at its heart; designed to redefine sensuality
The staff at The Lingerie Shop pride themselves on their high standard of customer service and being able to give customer satisfaction (Tender Loving Care). We offer a wide range of styles, sizes and colours in lingerie to meet the needs of our clients.
Our HQ is based at Taman Maluri, Cheras – part of the heart of KL.  A busy market town, Maluri Cheras is well accessed from the major motorways.
What we sell?
We offer the best quality of lingerie in the market online which you'll hardly find in the market!
Why choose us?
Quality Control
We ensure you that our main focus will be in quality of the products. We will make sure that customers get the best quality from us and we serve customers as V.I.P.
Friendly Customer Service
We won't serve customers with attitude of "because-this-is-my-job". We'll make sure customers will feel comfortable throughout their shopping. If they require our assistance during their shopping, we'll provide them the best support they can find online
Feel free to drop us messages for any inquiry!